Turning Waste Paper Into
Cellulose Insulation
Fiberlite recycles tons of waste paper daily, turning it into an amazing array of cellulose insulation products to improve the energy efficiency and comfort of homes and commercial buildings for the people who occupy them. Let us help you insulate to save money on your utility bills and make your home or workplace more quiet and comfortable.
HOMEOWNERS
Insulating your home is the best thing you can do to save money month after month on your utility bills. There is no better choice than using Fiberlite's Cellulose Insulation.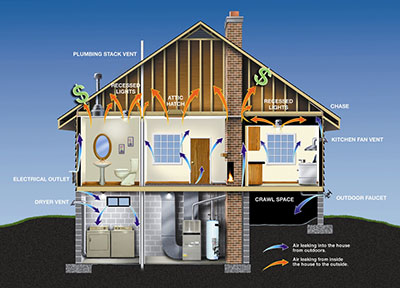 Often you hear about Energy Star appliances, efficient heating/air conditioning units, special windows and doors as ways to save money on monthly utility bills. Sometimes more expensive options are considered, such as solar or geothermal which can take many years to recoup the investment before realizing any net savings. The single most important and most cost-effective money saving opportunity is a well insulated home. According to the Department of Energy, 30-45% of all energy wasted is through the roof and walls of a home. The fact is, when Cellulose Insulation is properly installed by a professional insulation contractor, no other energy improvement investment is recouped faster.
Fiberlite's Cellulose Insulation provides optimal R-Value per inch, improved sound control and mold resistance. It is treated with a 100% sodium polyborate flame retardant and is non-corrosive to metal. With Fiberlite's Cellulose Insulation, you are getting great performance as well as the "Greenest" insulation product available.
Fiberlite has a wide variety of cellulose insulation products for just about any insulation project in any area of a house. Check our Products Use Table to find the best Fiberlite Cellulose Insulation for your home.