ATTIC PLUS PRO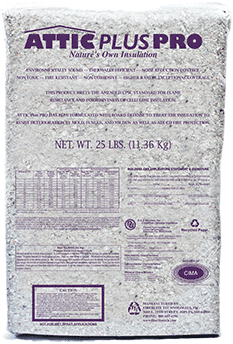 ATTIC PLUS PRO is a low-dust cellulose insulation treated with a fire-retardant. It's the perfect loose-fill insulation for dry blow wall and attic applications. This superior product is ideal for new construction as well as existing homes. Take your home or building insulation to the next level.
ATTIC PLUS PRO stops air infiltration, provides maximum R-Value and will significantly reduce monthly utility costs.
Contact us for more information any time. We have a knowledgeable team ready to assist with your insulation questions and needs.