Is It Safe To Have Insulation Installed During COVID-19 Crisis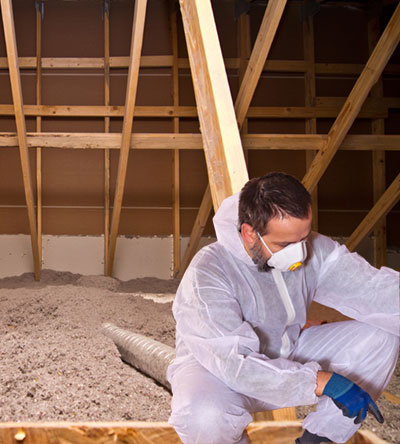 Many homeowners today are concerned about having anyone but immediate family members in their homes during the pandemic. Those interested in upgrading insulation are likely wondering if it's safe to have work done now. Here is information on how to select an insulation contractor and what to expect when having insulation installed in your home.
As our country copes with the COVID-19 pandemic, homeowners are worried about their household budgets. Expenses like movies or sporting events may be easily cut. However, every family has fixed expenses that seem difficult to reduce. The best bang for the buck is insulating the attic. Nearly 90% of all existing homes are under-insulated according to industry experts, so most likely your home would benefit from an upgrade.
Once a decision to improve your home's insulation is made a few extra considerations are necessary when selecting a contractor, in addition to evaluating price and other typical factors, due to COVID-19.
Most governors have categorized construction workers as "essential," which is important to remember. Professional insulation contractors typically wear masks and gloves during installations, so generally the industry already follows the two top CDC guidelines. During this pandemic, contractors should follow additional CDC recommendations. Here is the complete list:
Fewer than 10 employees on the job at any time.
Workers wear appropriate PPE (Personal Protective Equipment) including masks and gloves.
When insulating the attic, typically just one or two workers would enter your home.
Home entry is only during setup and final cleanup.
Contractors would remain more than six feet away from home occupants.
It would be good to ask all contractors to verify what precautions they are taking before accepting an insulation proposal. All reputable companies should be following the CDC guidelines and this list.
With more people working and schooling at home, improving energy efficiency with new insulation will make for a more comfortable living environment and also reduce monthly energy bills for years to come. Homeowners ready to make the decision should not let COVID-19 dissuade them from going forward.
For more information about on insulation contractors knowledgeable about cellulose insulation, or other safety measures relating to installations, please contact Fiberlite Technologies, Inc.