FTI Has Insulation Product Safe For Phytoestrogen Hypersensitivity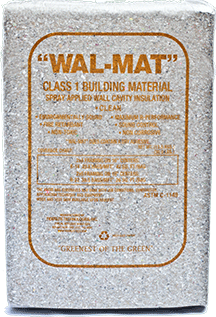 We recently received an inquiry on our website from a prospective homeowner who was researching different building products for their family home. He has a child with a genetic condition that creates hypersensitivity to phytoestrogens.
We fielded the inquiry and talked extensively to the individual. During our conversation, he explained that some newsprint includes soy-based inks which trigger his child's sensitivity issues. For some individuals, soy can mimic traditional estrogen found in women. In general, many benefits exist for estrogen. However, it can lead to hormonal imbalance in some people who are particularly susceptible.
The homeowner contacted us because he was interested in purchasing our Fiberlite cellulose insulation product "WAL-MAT" due to its high cardboard content. Since cardboard is generally free of ink, their home would have less phytoestrogens floating in the air. His plan was to remove all of the existing insulation and reinsulate with WAL-MAT. Although WAL-MAT is primarily recommended for wall cavity spray applications, in fact it would work fine for use in the attic as a solution for his unique situation. He was particularly impressed to learn this product is also free of ammonia phosphate or ammonia sulfate fire retardants. In addition, WAL-MAT is not formulated with formaldehyde, which is present in some fiberglass insulation products.
These attributes made WAL-MAT an appealing option in meeting the needs of this homeowner's family. Our team will work with him as needed to find a contractor qualified to handle the product and installation.
Have a question about any of our products and health related issues, or need assistance in selecting the right insulation for your project? We are one of the few actual building product manufacturers you can work with directly for assistance. Contact Us anytime.