Matching Insulation Product To Projects Key For Best Results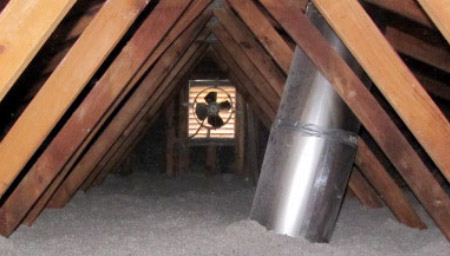 Customers often ask the team here at Fiberlite "which cellulose product is best for my insulation project?" With many brands and types of cellulose insulation on the market, it can be confusing to homeowners and even some builders and other industry professionals when choosing a product.
Of course the short answer is it depends on the application for the insulation project. There are a variety of possible applications from blowing in attics to wall cavity spraying and even specialized projects like insulating commercial buildings and pest control solutions.
Fiberlite Technologies is one of the few cellulose insulation manufacturers that offers a wide range of products to meet virtually all of the possible applications.
The most common and popular application for cellulose insulation is "topping off" attics in existing homes or insulating new home attics. Even in this specific application, Fiberlite offers two product options: ATTIC PLUS and ATTIC PLUS PRO. They are formulated similarly. The only difference is ATTIC PLUS is intended for Do-It-Yourself (DIY) homeowners whereas ATTIC PLUS PRO is intended for insulation contractors.
Both of these products provide excellent insulating properties that will improve the quality of life within the home with better indoor air comfort and improved sound control, while also helping to reduce home energy expenses.
Learn more about Attic Plus and all the products available from Fiberlite. Contact our team anytime to find product retailers or contractor referrals, and for additional assistance with home or building insulation needs.