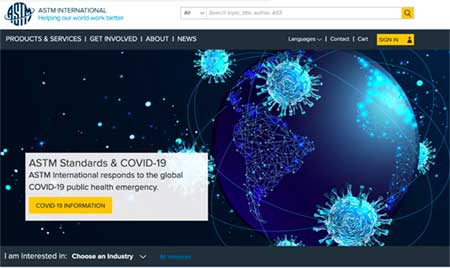 Two times every year, the American Standards Testing Methods (ASTM) committee meets to review the standards for insulation and to make updates as needed. This is an international organization consisting of stakeholders from multiple perspectives. They include manufacturers/producers, users, consumers and general interest. The goal of the organization is to reach a consensus-based approach to establish clear regulations for everyone in the industry.
For insulation the standards cover every aspect of the product, which include thermal performance, sound, environmental characteristics, physical properties, chemical properties. The standards are also specific for each insulation technology. The standards are very precise. For example, one aspect for cellulose insulation is what type of heat source method should be used when testing products in a lab setting. In the current review, cellulose insulation had no major issues or updates needed.
Every year, the thermal insulation ASTM committee meeting is held in April and October. This fall, the meeting was held virtually due to the pandemic on October 25-29. As an industry leader in the field, Fiberlite team members participate in the following committees:
ASTM Standard Description
C16 Main
C16.32 Batt and Blanket Insulation
C16.23 Mechanical Properties
C16.3 Chemical and Physical Properties
Our support helps enable the insulation industry to move forward in a positive and beneficial manner for homeowners, insulation contractors and other stakeholders. ASTM helps all users of our cellulose insulation, and for many other building products, to do so with the confidence that behind the scenes standards are monitored regularly to ensure safety and quality always come first.
For more information about ASTM, please contact us.