Contractors & DIYers Have Different Cellulose Insulation Needs – FTI Has Different Products For Each With Similar Benefits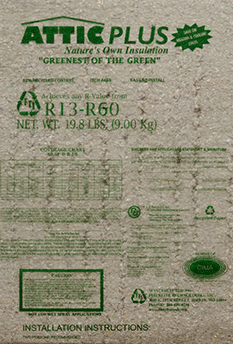 Recently, FTI was approached by a research firm wanting to know more about adding insulation to existing homes. This is commonly known as "retrofitting" or "topping off an attic." Specifically, they wanted to know the percentage of homes which are insulated by DIY homeowner vs. insulation contractors. While there is no well-established data to answer this question, FTI is approached regularly by both homeowners/DIY stores and insulation contractors about attic insulation.
The challenge for manufacturers is that homeowners generally want smaller weight bags. By contrast, contractors want fewer bags and are willing to handle larger weight bags. FTI is one of the few manufactures that offers a cellulose insulation to accommodate these two different audiences: ATTIC PLUS and ATTIC PLUS PRO. These two products are similar in formulation but come in packaging and wieghts specifically designed for the DIY and Industry Professional markets.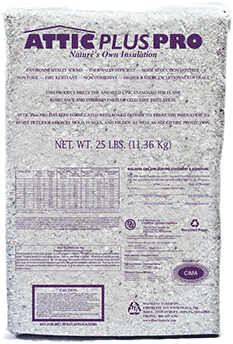 Both cellulose insulation products have similar thermal, environmental and acoustical properties. The difference is that ATTIC PLUS is smaller in weight than ATTIC PLUS PRO. This meets the needs of both homeowners and contractors, providing great insulation at the size they can handle. Below are some of the similar characteristics between these products:
Attic use (both on top of existing insulation or without any other insulation)
New or existing construction
Walls (dense packed only)
Cathedral ceilings
To learn more about these products, or for assistance in finding retail outlets or recommendations for contractors, contact FTI.