LATEST NEWS
Fiberlite Names Pat Grubb GENERAL Manager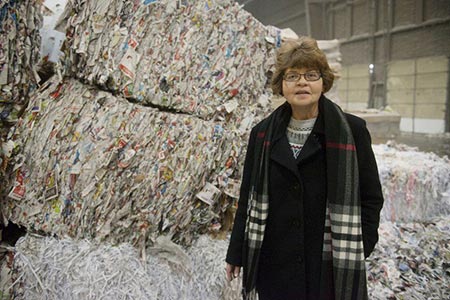 Fiberlite Technologies has promoted long-time employee Patricia Grubb to head the company's production plant in Joplin, Missouri as General Manager. She is the first woman to hold such a position within the company, and one of only a few ever within the Cellulose Insulation Manufacturers Association member companies.
Grubb came to Fiberlite as a temp some 33 year ago and worked her way up through the ranks. Prior to appointment as GM she served as vice president of sales and administration.
"I was shocked when they told me of the promotion but it's a really exciting opportunity at this time for our company," said Grubb. "We are planning an expansion to our building and purchasing new equipment next year as we continue to improve and grow the business."
According to Shan Maitra, FTI President, it was an easy decision."Pat knows our business, and the cellulose insulation manufacturing process as well as anyone in the industry, and she has always embraced the company standards of producing premier products and providing the highest customer service possible."
Learn more about Grubb in this recent Joplin Globe newspaper article.