LATEST NEWS
COVID-19 Crisis Small Business & Industry Status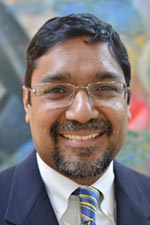 By Shan Maitra, Fiberlite Technologies President
I write this blog hoping that everyone is safe and healthy. Regions of the United States have been impacted differently, but it is clear that infection from COVID-19 virus can cause serious illness and world-wide disruption to say the least.
The economic decline since COVID-19 began in the United States is undeniable. Because of this, the federal government has taken steps to support citizens and businesses nationwide, which include stay-at-home orders and closures of none essential businesses.† There are† stimulus programs intended to support different segments of the country.† For small businesses, the primary vehicle is the Coronavirus Aid, Relief and Economic Security Act (CARES) which includes Economic Injury and Disaster Loan (EIDL) and Payment Protection Program (PPP). However, at present funding for these programs have been exhausted. It appears from news coming out of Washington, D.C., that additional funding will be provided to extend these programs. FTI supports all efforts to help businesses like yours and ours financially during this unprecedented pandemic crisis.
For now, the good news is that housing and the construction industry have been declared essential businesses in most regions of the country. The Construction Connect Interactive Map has information on work status orders by state.
At FTI, our plant is up and running while following best practices for maintaining a safe workplace environment for our team. At present, we donít anticipate any lag in providing product for insulation contractors and installers or for consumers at retail locations.
As more news is released on the industry, and government stimulus programs, we will keep you informed.† Donít hesitate to Contact Us with questions or for more information on the status of cellulose insulation.