LATEST NEWS
Energy Efficient Incentives 2021
Federal & State Incentives For Adding Home Insulation
Missouri homeowners have incentives to upgrade the insulation in their homes adding to the savings that can be achieved on monthly energy bills.
Federal Tax Credit
Once again, the U.S. Congress retroactively extended the tax credit for insulation through December 31, 2021. Homeowners adding or updating insulation in their primary homes can save up to $500 on their federal income tax. See program detail.
State & Local Incentives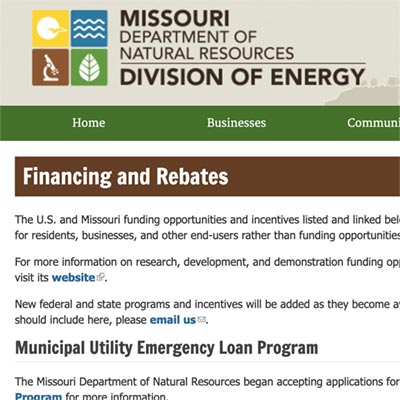 Missouri also offers energy saving incentives to homeowners. There are several opportunities including:
Grants & Financing
Local Utility Programs
Personal Income Tax Deductions
See the Missouri Department of Natural Resources
Division of Energy
for details. Also check the
DSIRE
database for other opportunities that might be available to save on energy efficiency home improvements. Programs are also available for other types of home energy improvements.
Then make plans to update your home insulation in 2021 and enjoy any one-time incentives plus monthly savings for years to come. Home insulation offers one of the quickest return on investment of any energy efficient home improvement option. Check with Fiberlite for cellulose insulation products, uses and referrals for retailers and installers in your area.