LATEST NEWS
Fiberlite Salutes U.S. Energy Efficiency Month
October is Energy Efficiency Month
Fiberlite Tech salutes the Energy.gov official U.S. Energy Efficiency Month of October.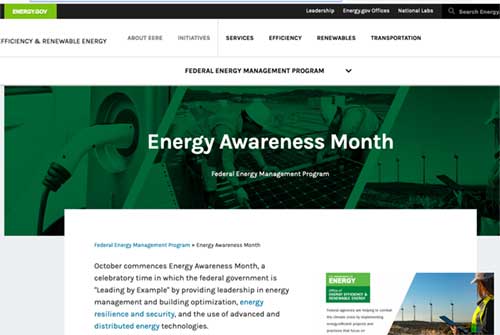 Officially the first Wednesday in October is ENERGY EFFICIENCY DAY. This year it was October 6, 2021. But the entire month of October is recognized as Energy Efficiency Month.
Energy efficiency can provide many benefits. To the homeowner or tenants, it will lower their utility bills. To the community it will create jobs. To the climate, it will reduce pollution and curb climate change. This is also considered the cheapest, quickest way to meet our energy demands as country.
We encourage everyone to promote Energy Efficiency Month by using the hashtag #EEMonth2021. Learn more about Energy Efficiency on the DOE's Energy.gov website. Fiberlite also has extensive information for homeowners and businesses on its website with a broad menu of cellulose insulation and other related products. Upgrade or add insulation to your home or building and reap the benefits of greater energy efficiency including a Federal Tax Credit and lower utility bills every month for the life of the dwelling or structure.